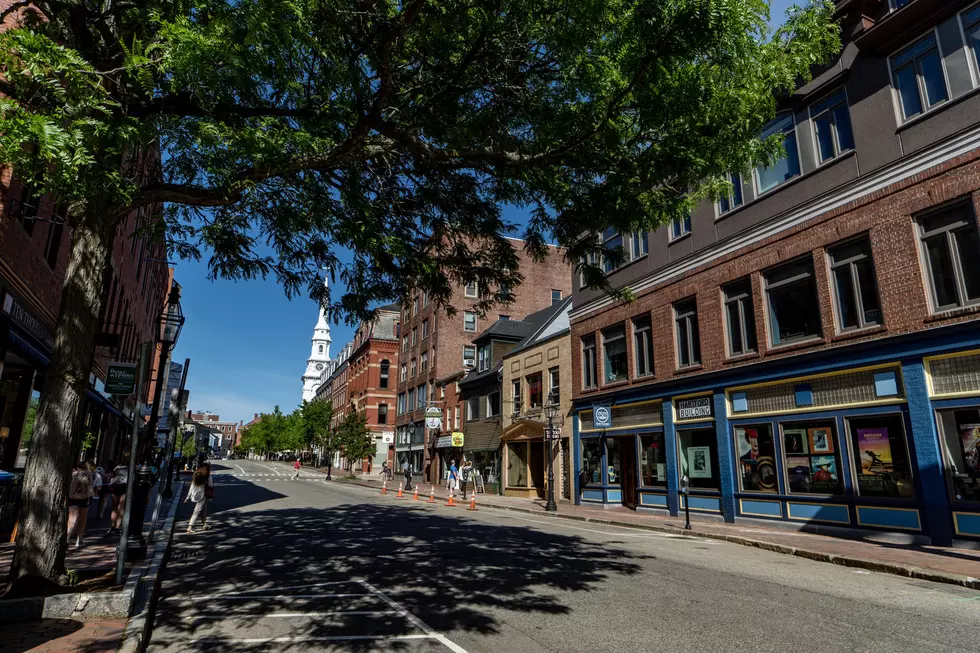 Five New Hampshire Towns Named Best New England Weekend Getaway Spots
Getty Images
Travel leisure recently came out with a post that searched for the 20 best weekend getaways in New England.
You could probably name 20 off the top of your head, right?
New England is a beautiful place, and often those living within it don't realize how envious other are of what we have. We get to live the beauty every day, while others only get to visit.
Five New Hampshire towns were on the list for the 20 Best Weekend Getaways in New England, according to a Travel and Leisure article.
Starting with #16, Jackson, and North Conway, New Hampshire.
These were both linked as #16. However, I am recognizing them as they should be - their own separate towns. So, we will count that as 2/5.
Anyway, North Conway is arguably my favorite town in the state, even though I don't live there. It holds so many fond memories as a child, from visiting downtown to going on the train and feeling like I was living at the north pole.
Jackson has Nestlenook Farm for ice skating and fun, trails walking and hiking, and The Christmas Tree Inn and Spa.
Both North Conway and Jackson hold many memories as an adult, from taking my wife to hometown stores like Zebs, to walking trails and camping with my dogs, skiing, and so much more.
The #12 was where I planted my roots, Portsmouth, New Hampshire. 
I am totally biased here, but Portsmouth is a phenomenal spot for a weekend getaway in New England. A gorgeous and plentiful downtown will entertain any type of visitor with bars, restaurants, games, activities, and plenty of shopping.
Being on the coast is a tribute to New England, as is the history of Portsmouth.
The #8 best weekend getaway was not a town, but the "Lakes Region" of New Hampshire.
A brilliant idea. This entire area of New Hampshire is worthy of a weekend getaway. And many use the lakes region as that purpose.
From the actual lakes to hiking mount Major, being around the whites, downtown Laconia, and more, the lakes region is what I think of second when I think of New Hampshire. When I think of New Hampshire, I think of mountains and lakes, more so than ocean and beach.
For that reason, the lakes region holds the second to the highest spot in New Hampshire.
Coming in at #5, the highest New Hampshire town in the review is Sugar Hill.
The article describes Sugar Hill as:
The sight of brilliant fall colors or fields blanketed in deep purple lupine — set against New Hampshire's rugged White Mountains — is like a massage for your optic nerves. At Harman's Cheese & Country Store, scoop up crackers and a hunk of aged cheddar to stash in your pack before hiking to Bridal Veil Falls (via the family-friendly Coppermine Trail) or summiting Mt. Lafayette (Skookumchuck Trail is a toughie, but it's well rated by hikers).
When I think of New Hampshire, I think of the Whites. I think of Franconia Notch. This is a phenomenal choice at #5.
Now, what are the honorable mentions that I think the article missed?
Thanks for asking. Those would be Newmarket and Keene, New Hampshire.
Do you agree with the review?
KEEP READING: Check out these totally awesome '80s toys
Live in This Elegant, Historic $7.9M Home for Sale in Massachusetts
KEEP READING: Check out these totally awesome '80s toys