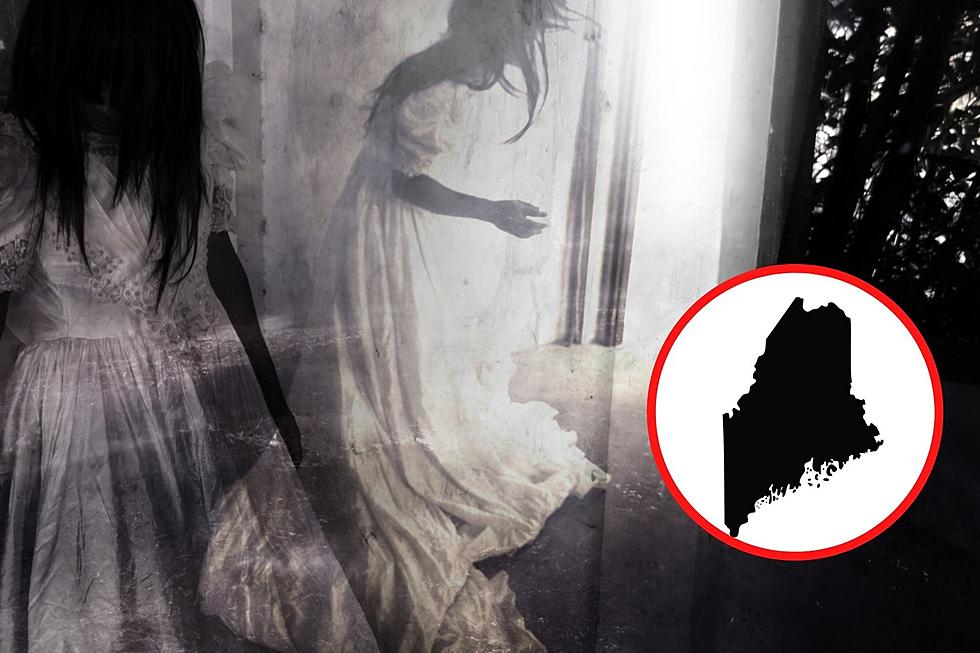 The First Documented Haunting Was in a Small Town in Maine
Getty Images
According to a poll done by YouGov America on the paranormal and supernatural, 37% of Americans believe some people have psychic abilities and 7% of us think vampires and werewolves are real. The poll also found out that 36% of Americans believe in ghosts.
We know that there are many ghost stories and sightings all over the world. However, did you know that Maine is actually home to the first documented ghost story in the United States?
That's right, though it may not be the first ghost sighting in the world (or even the U.S.), it was the first-ever to be documented.
Let us go back in time to the winter of 1799 to the small coastal town of Sullivan, Maine.
According to Bangor Daily News, this is where and when the first ghost haunting of the U.S. was documented. Three days after the passing of a young woman named Nelly Butler, many residents of Sullivan claimed that they saw and heard her ghost.
This haunted was witnessed and recorded by Rev. Abraham Cummings, a traveling preacher. He believed the apparition was a spirit sent from heaven. So what did Cummings do?
Bangor Daily News states that Rev. Abraham Cummings collected statements from 31 witnesses from the town and wrote a book about it called "Immortality Proved by the Testimony of Sense: In Which Is Considered the Doctrine of Spectres, and the Existence of a Particular Spectre."
According to the testimonies that Cummings recorded, the first appearance of what was assumed to be Nelly Butler was in the basement of the Blaisdell house near the rocky shore of Taunton Bay. This basement is where witnesses say that they saw the ghost most of the time, and where the entity would actually speak to them.
It seems that the spirit of Nelly Butler was trying to orchestrate the marriage of Nelly Butler's former husband, 29-year-old George Butler, to Lydia Blaisdell, who was 15 years old at the time, according to Bangor Daily News.
The good news is that it seems her voice was heard and honored. On May 28, 1800, Lydia and George were married on Butler Point. However, according to New England Today, Nelly's last visit was to George in his bedroom at night, where she yelled at him for remarrying after promising Nelly on her deathbed that he would not.
Either way, there is no denying that there was a ghost that was both seen and heard in a small town in Maine.
There are many haunted locations in Maine. However, it is pretty cool to say that right here in New England we have the first documented ghost sighting in the country.
30 Haunted Places in Maine
Most of the locations on the list share a little about what has been claimed as paranormal happenings for these locations, which can include seeing apparitions, hearing strange noises, or maybe even spookier experiences involving unexplained conditions of vehicles, shaking beds, or flying dishes. Here are 30 haunted places in Maine.
6 Maine Ghost Towns You Never Knew Existed
Considering the area that we now call the State of Maine has been inhabited for thousands of years (first by the Native Americans and later by European settlers) it shouldn't come as any surprise that we have a few "ghost towns" in our state. Here are six ghost towns listed by
Hotels.com