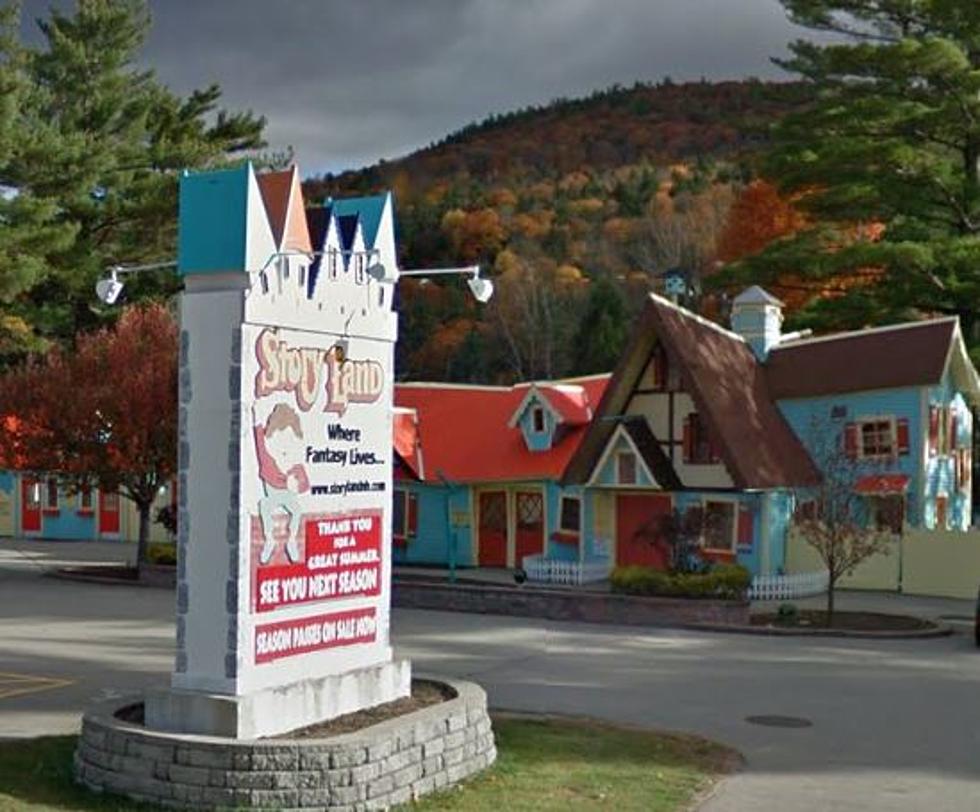 Finally! Story Land In New Hampshire Will Open In July
(Credit: Google Maps Street View)
Parents throughout New England have been slowly losing their minds about whether or not Story Land would open its doors this summer. There were reports on Facebook (See below) that some mothers drove their kids to the theme park just to prove to them that it was really closed. Another parent said she parked in the lot with her kids just to hear the music and pretend it was open. Yet another father said, "I'm going to Storyland… I'm going to sit in the parking lot and pout." The number of parents begging Story Land to open its doors is actually quite amusing. And, some of the comments will pull at your heart strings, as people share their precious childhood moments at the park.
Well, the wait is finally over.
Story Land officials posted the glorious news on their Facebook page on Tuesday morning that the park will open on July 17th, 2020. Of course, there are many safety measures in effect due to the ongoing coronavirus pandemic. Masks will be mandatory, except for children under three years of age, according to the park's website. You'll also have to register in advance for the date you want to bring your family and/or friends to the park. Also, your temperature will be checked at the entrance. You can read about the other new policies here.
Story Land is located on Route 16 in Glen, NH.
10 Maine and New Hampshire Spots You Have to Visit