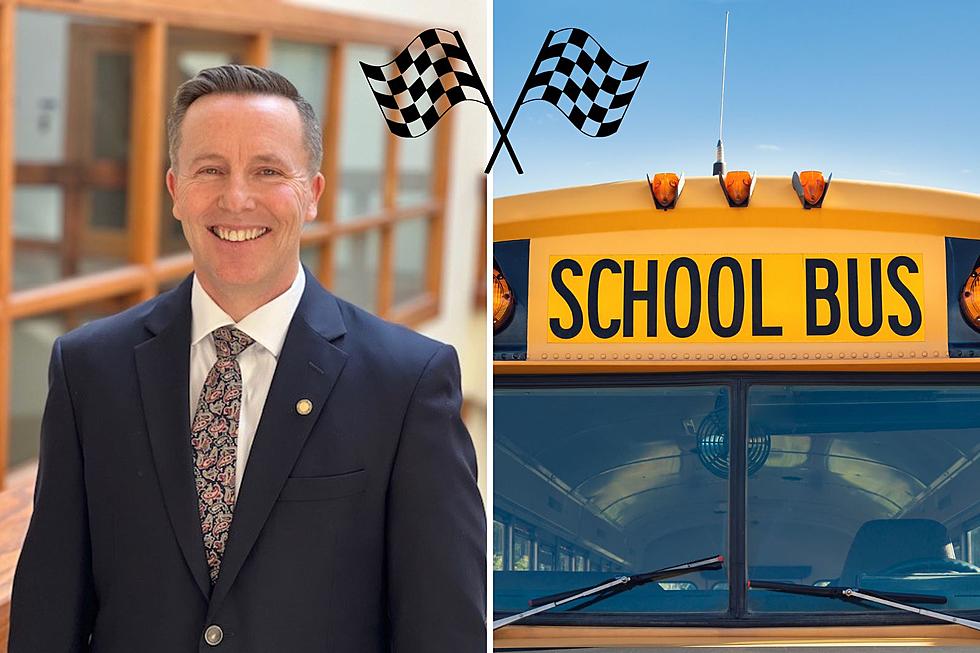 Fast and Furious: See the New Hampshire Teacher of the Year Drag Race a School Bus
New Hampshire Department of Education via Facebook/Canva
A teacher from the Granite State decided to channel his inner Vin Diesel and drag race a school bus, and honestly, who could blame him?
The Fast and Furious franchise is one of the most popular for a reason. We all dream about what it would feel like to live a life filled with street races, heists, spies, and long car chases that result in several explosions. For most of us, our day-to-day is a little less exciting than that. Our thrills come in different forms, like buy-one-get-one cartons of blueberries at Market Basket.
But back to the New Hampshire teacher who is going to get his drag race on..
The New Hampshire Lottery is teaming up with the New Hampshire-based Junk Rock band "Recycled Percussion" to celebrate New Hampshire's 2023 Teacher of the Year. His name is Christian Cheetham, Air Force ROTC at Alvirne High School in Hudson, New Hampshire. Christian will be racing a school bus on New England's quarter-mile drag strip in the seventh annual New Hampshire Lottery Educational Cup Challenge.
Who will Christian be up against? Quite a cast of characters; Recycled Percussion front man Justin Spencer, New Hampshire Lottery Commission Chairman Debra Douglas, and New Hampshire Lottery Commissioner Erle Pierce. My money is on Christian. Just sayin'!
Before the big race, Recycled Percussion will be performing for attendees. Those attending must purchase tickets to the Jet Cars Under the Stars event.
The Educational Cup Challenge raises awareness for the over $2.45 billion and counting the New Hampshire Lottery has generated for education in the Granite State since its inception in 1964.
The schedule is as follows:
WHEN:
Saturday, July 29
4 PM: Recycled Percussion Performance
5 PM: Educational Cup School Bus Race
6 PM: Jet Cars Under the Stars
Make a Splash: Discover the Best Swimming Spots in New England
Here Are the 30 Most Trusted Mechanics in New Hampshire
Need some service? These are the 30 most trusted mechanics in New Hampshire according to you.