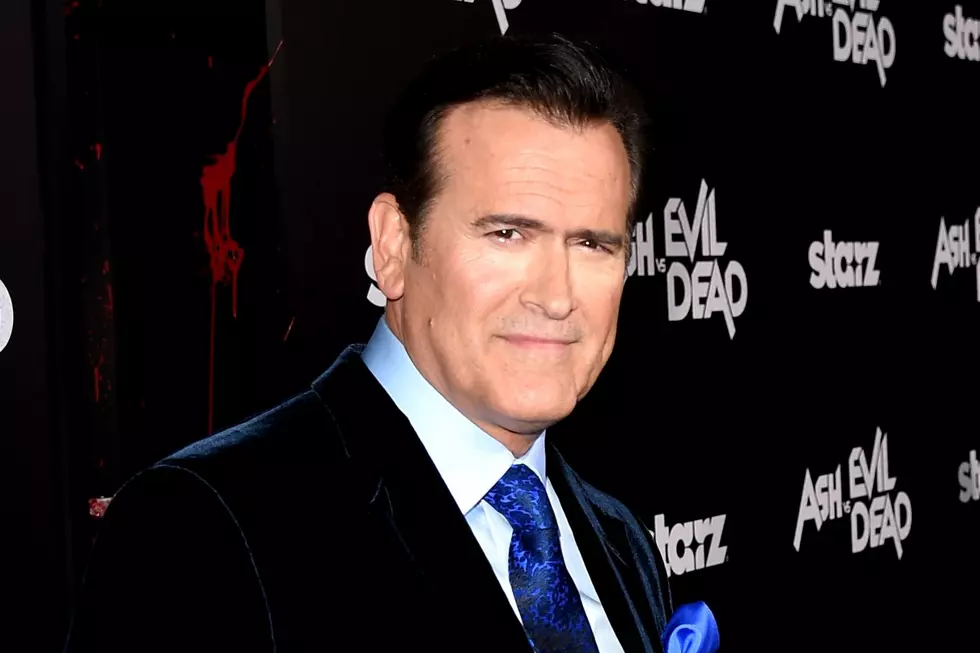 An 'Evil Dead' Horror Movie Fantasy is Happening in MA Next Week
Kevin Winter/Getty Images
Fan of horror movies? Do you think you would survive in a horror movie? What if you were able to put yourself in a horror movie-like situation while watching a scary movie? Imagine sitting in the woods (or even in a cabin in the woods) in the dark only to hear chainsaws. Well, next week in Massachusetts you can do just that.
If you enjoy the "Evil Dead" movies, then you are sure to enjoy this undead triple-feature. That is right, "The Evil Dead," "Evil Dead II," and "Army of Darkness," will all be screened in the woods in Massachusetts.
This triple-feature will (hopefully) not make you want to open the book of the dead, also known as the Necronomicon Ex-Mortis. Beware of others that may want to read from it, as you may end up dealing with some evil (dead) spirits in the middle of the woods.
In case you need a reminder of what happens when you open and read from the Necronomicon, here is the original trailer for "The Evil Dead."
According to Coolidge After Midnite, they are partnering up with the Trustees of Reservations to bring you this terrifying outdoor movie experience.
This once-in-a-lifetime horror event will be held at the Rocky Woods Reservation at 8 pm on Friday, July 29th. If the weather is trying to dampen your experience, do not worry. If it rains, the event will occur on Saturday, July 30th.
What is also unique about this experience is that you are able to spend the night if you would like near the cabin. Campsites will be available, however, movie tickets will be sold separately. You can register for a campsite with the Trustees here.
The Best Horror Movies On Netflix
The 10 Worst Horror Movie Cliches Of All Time
While the horror film genre has expanded immensely over the past few decades, there's still some annoying stereotypes that just won't go away. Here are the worst clichés in scary movie history.