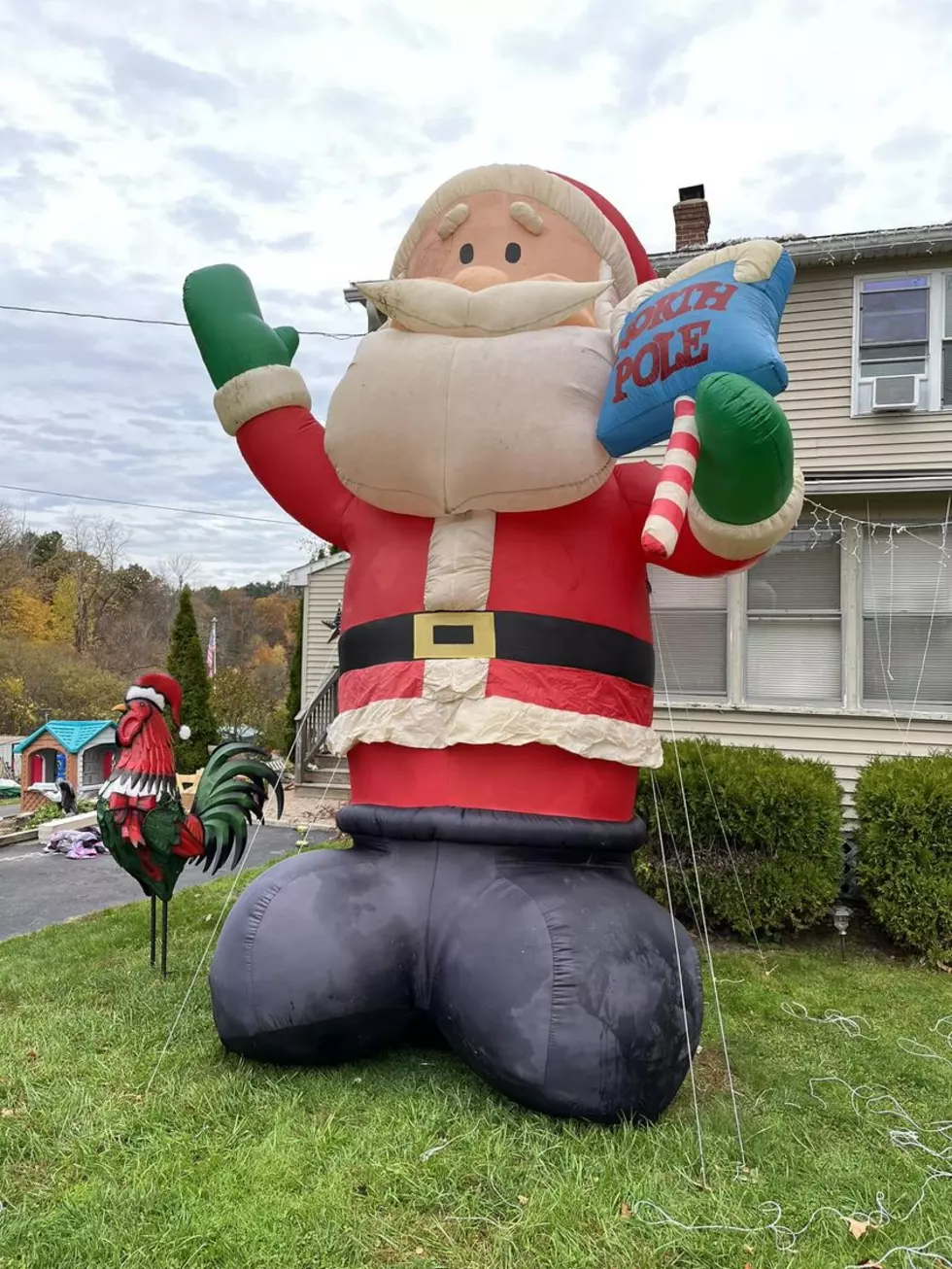 Epic New England Holiday Display With 235 Inflatables, 50,000 Lights to End After 30 Years
Leicester Christmas Display via Facebook
Just as one beloved New England Christmas display returns in New Hampshire…another in Massachusetts is saying goodbye.
After 30 years, The Leicester Christmas Display – which has grown to boast 235 inflatable Christmas decorations and 50,000 lights, is coming to a close.
Located outside a house in one of the town's tightknit neighborhoods, homeowners Scott and Denise Weikel made the decision to wrap things up earlier this year. On the display's Facebook page, Scott cited the difficulty of maintaining such a display during harsh New England winters.
"I inflate them, and walk around with a broom trying to knock the snow off. With over 200 inflatables, by the time I am done with them all, it is time to start over," he explained. But that didn't stop the couple from going all out one last time.
In fact, the Weikels posted photos from October 22nd in which they began checking on their decorations and readying them for the holiday season.
With over 200 giant balloon-like decorations, it looks as if the Macy's Parade came to Massachusetts. If you go, you'll see SpongeBob, Mr. Potato Head, the Grinch, various Disney characters, Peppa Pig, Frosty the Snowman, Yoda, Bumble the Snow Monster, and a whole bunch of Santas.
The lights are a mixture of traditional bulbs and projected images – the likes of which would make even Clark Griswold tap out. But for 30 years without fail, the Weikels brought as much light as they could to the region's darkest, coldest time of year.
The Weikels have said that – weather pending – they hope to keep the display up through New Year's Day. Check their Facebook page for tricks and tips, and scheduling updates.
It is free to visit, but the family works with local charities to which visitors can donate.
Hopefully, the Weikels hard work and joy will inspire other holiday displays - from the elaborate to the subtle (but memorable).
Maine and New Hampshire Seacoast's Best Holiday Light Displays for 2022
Check Out The Epic 1,000-Foot Holiday Train Covered in Mesmerizing LED Lights
The Canadian Pacific Holiday Train is back on the rails!