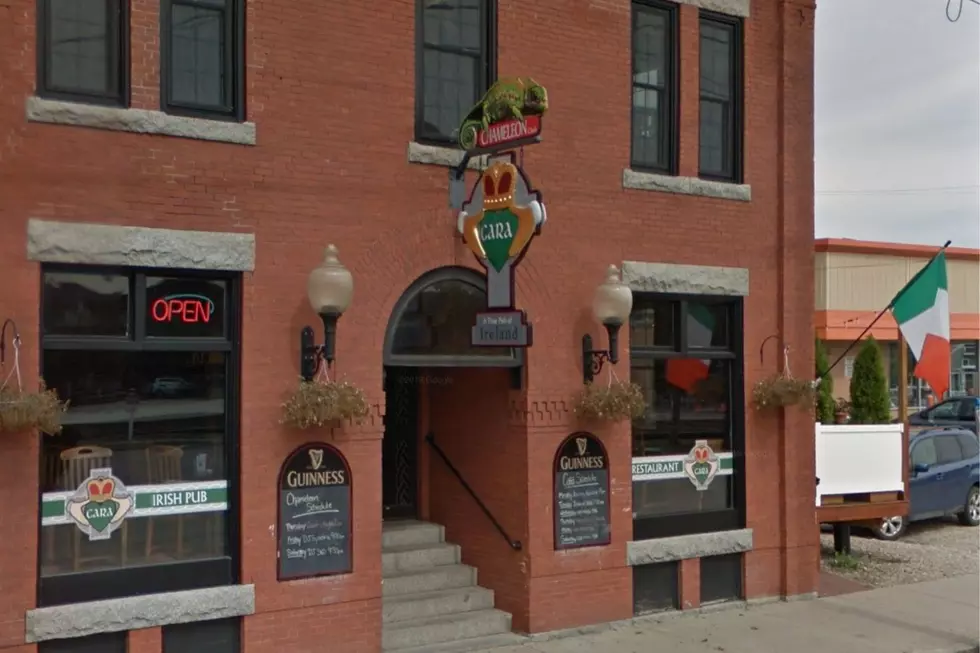 Dover Pub Collaborates With Food Network Champion Evan Hennessey for the Ultimate St. Patrick's Day Celebration
Google Maps
Every year on March 17, we pull on our green socks and four-leaf clover head gear and head out in search of the festivities.
One thing is for certain: nearly every restaurant in every town will cater to our national Irish obsession! Bartenders will pour pints of emerald-colored beer and before the night is over, many of us will discover that we can dance the jig!
Seacoasters in search of an authentic St. Patrick's Day celebration need not book a flight to Killarney; they need only travel to Dover, New Hampshire to Cara Irish Pub and Restaurant.
Cara Irish Pub and Restaurant is, by its own description, a true pub of Ireland. A native of County Kerry, owner Tom O'Dowd and wife, Dawn, have collaborated with award-winning chef Evan Hennessey to deliver an entire day filled with bona fide Irish fare.
Hennessey, chef/owner of the renowned Stages restaurant located at 1 Washington St. in Dover, is perhaps best known as the three-time champion of "Chopped" on Food Network.
Hennessey, backed by a serious record of culinary accolades, has graciously stepped into Cara's kitchen to create an impressive dinner menu for Wednesday night.
"I'm very excited to be working with the team, and family, at Cara," Hennessey said. "We have some great things in store and are excited to try out a few dishes this St. Patty's Day. You can look forward to dishes like these and many others soon."
Diehard merrymakers will be happy to learn that Cara has a full lineup of food and entertainment planned for St. Patrick's Day.
The schedule of events goes as follows:
10-1130 Jubilly featuring a live stream of Billy from Ireland
11:30- Bagpiper Joe Monin
1:00- 2:30 Jubilly featuring a live stream of Billy from Ireland
2:30 Bagpiper Joe Monin
9:00 pm DJ Gouley
Social distancing and safety precautions apply
Cara's general manager Michael Reed said, "You will see more collaborations with chef Hennessey in the future. But for right now, it's all about St. Patrick's Day! Everyone has had such a down year, and we'll keep it safe, but it's time to have some fun!"
For more information or to make reservations, visit Cara's website here.
Correction: An earlier version of this story had a previous year's list of events. The updated list has been added.
What Are the Signature Drinks From Every State?