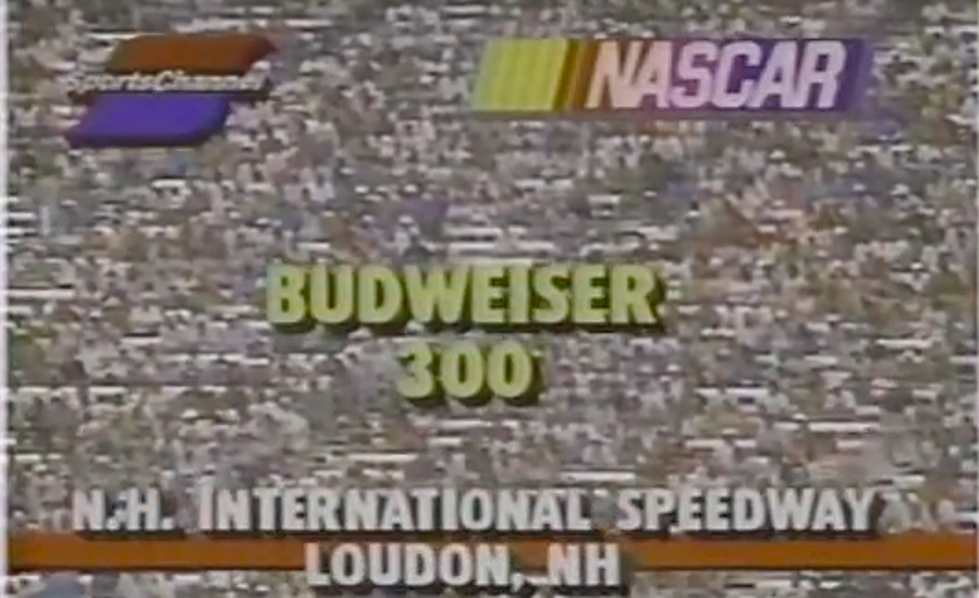 Do You Remember the First Ever Race at New Hampshire Motor Speedway?
nascarman History youtube
How long has NASCAR Been Racing in New Hampshire
I fell down the rabbit hole of YouTube and came across a great video compilation of the first NASCAR event from New Hampshire Motor Speedway from way back in 1990.  A race from the Busch Series from July 1990 was New Hampshire Motor Speedway's first NASCAR Race, the Budweiser 300.  You can see the greats of the sport like Earnhardt and Petty climbing out of their race cars.
History of the Track
The video features some interesting views of the construction at the New Hampshire Track in Loudon.  Very cool to see the construction trucks and bulldozers creating the track. You can see an interview with Dick Bahre, one of the co-founders. In the interview, he still is working on the track and talking about the finishing touches he wants to put on the landscaping and parking.  The video really takes you back in time.  The hairstyles, the clothes, and the graphics are very 90s.
Hard to believe it's been more than 20 years
It seems that New Hampshire Motor Speedway has always been at Loudon.  What a dream the Bahre brothers had to bring NASCAR-style racing to New Hampshire.  People must have thought them crazy but look how far the track has come.  I enjoyed the video and it reminded me that no matter how crazy your dream, go for it.  You never know where that dream will take you.  Who knew a fixture on the NASCAR circuit would be held in New Hampshire every year?  It all starts with a dream.
What Are the Signature Drinks From Every State?
Maine's 16 Counties Ranked By How Much Money People Make
Here's the list of every county in Maine ranked by median household income from lowest to highest.