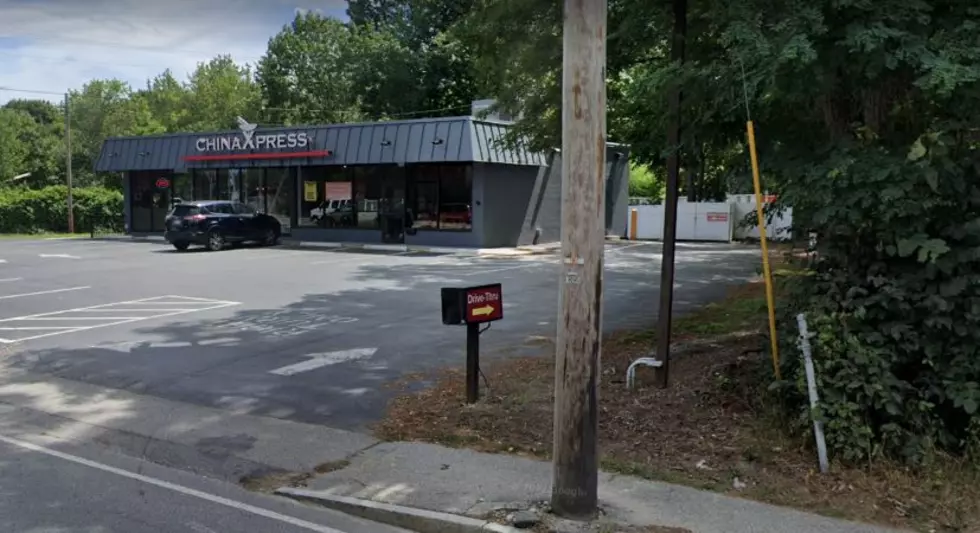 Did You Know There's a Chinese Drive-Thru Place in South Portland, Maine?
GoogleMaps
I had no idea!
This is pretty cool. Chinese food is one of those foods that you crave. It's not every day, but when a craving hits - you need it! Maybe you are nursing a hangover. Chinese food is a great after-day solution to a head that doesn't feel that great. Why not drive-thru and get it?
This is brilliant! I am lazy enough to want everything a drive-thru. China Xpress is not touting this unique feature enough. I had no idea this was a drive-thru until I accidentally stumbled upon it while searching for a good Chinese place. Some compared it to Panda Express. The name is similar. They have all the basics you want and need like lo meins...
They've got fried rice and all the appetizers and one item that seems pretty popular and a favorite is their orange chicken. Looks pretty tasty.
That's all good and fine, but let's not bury the headline. This Chinese place is a drive-thru restaurant! And as far as I can tell it's either the only drive-thru Chinese place or at the very least one of the only. When you Google drive-thru Chinese restaurants nothing pops up! Only China Xpress in South Portland, Maine. I am willing to try it. Are my expectations to get the best Chinese food I've ever had? Not really. That's not a slam on China Xpress - but in order to be a drive-thru, you can't be whipping up a batch of Orange Chicken for every car. So I'm sure this stuff is pre-made. Think of any fast food place. Still, they get bonus points for pure effort!
Maine Restaurants Where You Can Enjoy Heated Igloo Dining This Winter