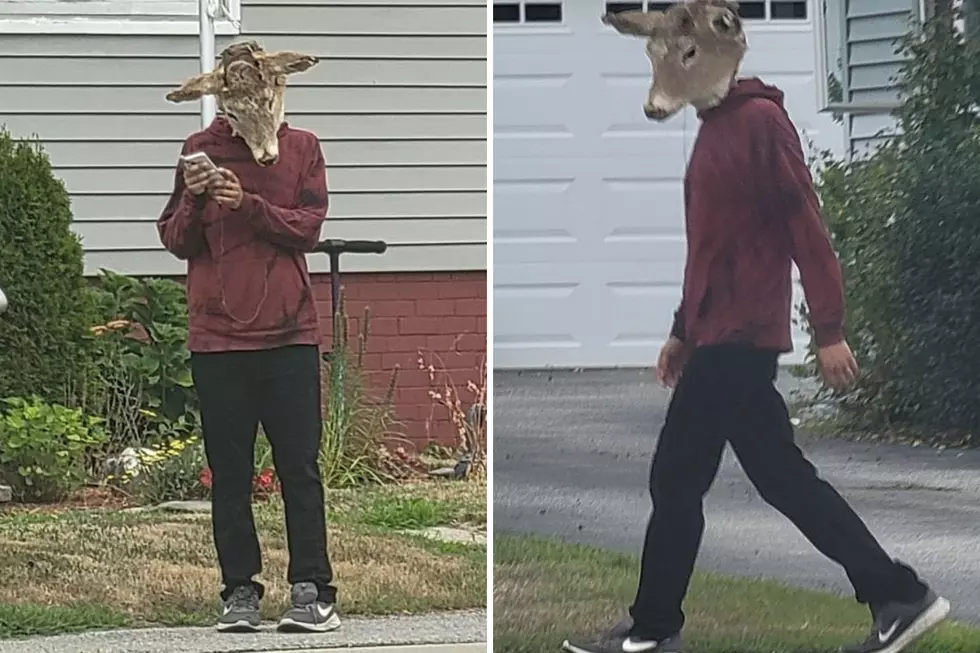 Oh Deer, Why Is This Person Wearing a Deer Head in South Portland?
Ryan Carson
Scrolling through Facebook, I came across a group that of course, I had to join. The group is called Maine's Idiot Spotters. Now, if you are not a part of this group, you are not missing much. The group mainly posts photos of cars that are parked horribly (you know, when people like to take up multiple spots for no reason).
However, there are times when a picture is posted that makes you go "wait....what?!" That is exactly how I reacted when I saw this post. Ryan Carson posted two photos that he took while driving in South Portland on Friday, August 5th, of what seems to be someone wearing a deer's head.
Now is this a mask, it very well could be however it looks like the real thing.
Imagine walking or driving down the road and seeing this. Honestly, I don't know how I would react.
The comments on the post even have a range of reactions from "That's the worst example of cosplay I've seen lately. If that isn't a mask I can't imagine what it smells like!" to "It's not shocking. It's Portland after all." I however am definitely not the only one unsure if this is a mask or not.
Put the mask aside for a minute and let's just talk about the whole outfit. The temperatures are high and getting up to 90 degrees outside. I feel that the real question is not why is this person wearing a deer mask, but instead it is why are they in pants and a hoodie in this weather.
As the temperatures remain high, remember to stay hydrated, keep cool, and keep your eyes open for people wearing masks.
20 Of the Best Places in Maine to People Watch
We asked Maineers where they go to people watch. Here were the Top 20 responses.
Things People Say That Make Mainers Roll Their Eyes