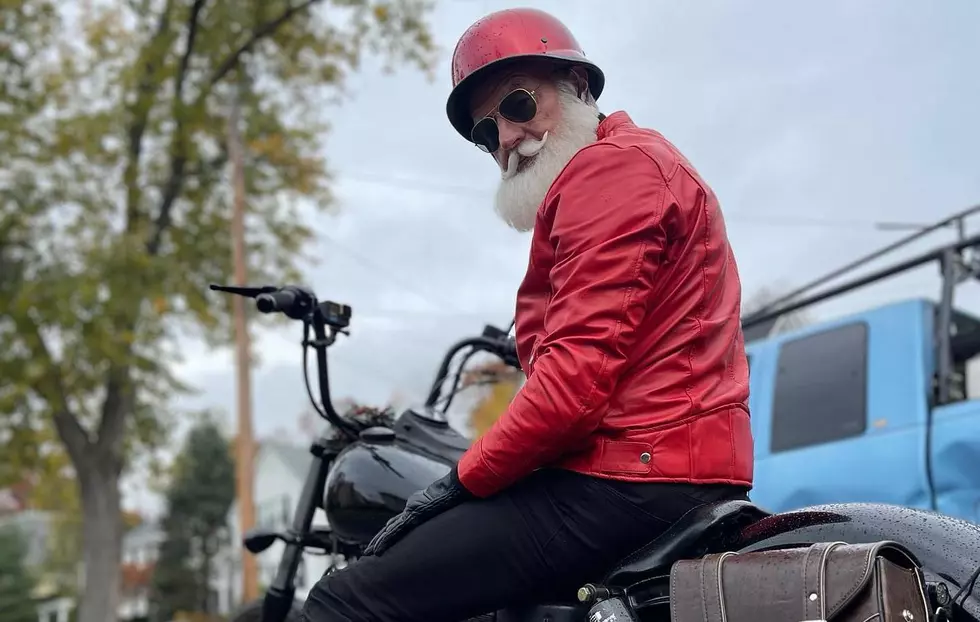 Can You Guess Who This Leather Wearing Super Cool New Hampshire Santa is?
Lee Nelson Facebook
I'll give you a hint. He's a Mainer who was on TV nightly for over 30 years...
That is retired newsman Lee Nelson. After 30 years at WCSH 6 News Center Maine, Lee left and got into fitness and modeling. And he has been super successful too! I mean, if they let him take his shirt off to tell you the news for the past 30 years - he'd have better ratings than Lester Holt and Brian Williams combined.
Now Lee Nelson is making Santa hot! Lee is in a new ad for the New Hampshire Lottery. You can recognize those baby blues and that coy smirk. But, with that white Santa beard, it is harder to figure out the mystery man. That's our Lee.
Lee shared this on his Facebook page. He says that he flew to New Hampshire in November to do what he called a 'challenging' shoot for the New Hampshire Lottery. Now if you're wondering why he would need to fly to Manchester from Maine - I believe he and his gorgeous wife Cindy are in Mexico. The commercial has been on for a couple of weeks - but in New Hampshire!
I didn't know Santa was such a badass. Well, at least New Hampshire Nick is! It's been so much fun following Lee and Cindy after their careers in our living room for decades. If you missed the calendar you can buy with Cindy Williams as September, don't miss out on that either!
Man, retirement has never looked so good!
The Best X-Rated Movies in History
These movies prove that the X rating was about much more than smut.