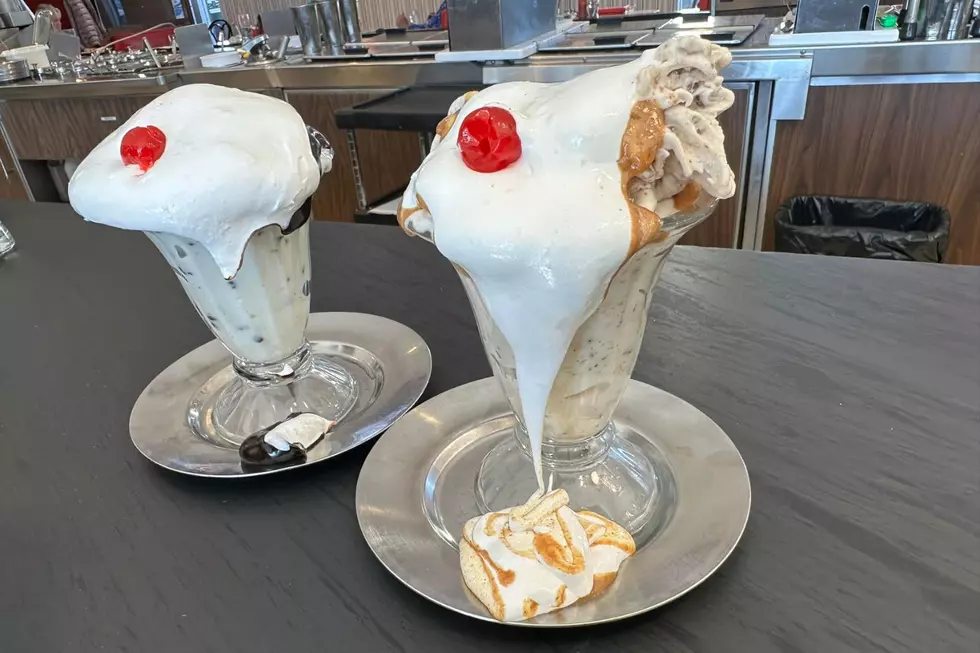 Road Trip Worthy: Massachusetts Ice Cream Shop Will Have Your Sundae Overflowing
Chantel
There is nothing like a good ice cream sundae. I mean, you start off with your favorite ice cream flavor and add all your favorite toppings, what sweet treat is better than that (especially on a hot day)?
Well, one little restaurant and ice cream place in Newton, MA, may serve the best ice cream sundae in New England.
They not only serve ice cream, but they also have breakfast all day, lunch, and dinner options available. You can even sweeten up your breakfast by getting your favorite ice cream or frozen yogurt flavor on a Belgium waffle!
So, what is the name of this place? Well, it is called Cabot's, and it has become a bit famous over the years and even ended up on "Good Morning America" in 2022.
One thing to know about Cabot's Ice Cream is that it is actually family owned and operated. This ice cream parlor is known for its generous portions of unique ice cream and frozen yogurt flavors.
Now, I have actually been to Cabot's many times over the years, and it is to the point that whenever I visit my family in MA, I always try to go.
I am not normally the type of person to order an ice cream sundae, but, this is the only place where that changes.
New Englanders love their fluff and let me just say, the marshmallow that goes on top of Cabot's' sundaes is out of this world. Their sundaes overflow with toppings, and your hot fudge, marshmallow, and really any sauce will ooze over the sides of the sundae cup.
The best part about it is you can still choose to be a little healthy. That's right, I said healthy while talking about ice cream sundaes.
I usually get sugar-free, fat-free frozen yogurt while adding my favorite candy/cookie to the ice cream to only top it off with marshmallow sauce and sometimes peanut butter sauce. The sugar-free, fat-free makes it healthier right?
Cabot's Ice Cream has been around since 1969, so they have a good idea of what they are doing.
If you are ever in Newton, MA, and want to taste a bit of what I am talking about, Cabot's is located at 743 Washington Street.
Where To Find The Best Ice Cream in Each of Maine's 16 Counties
Yankee Magazine's Top Maine Ice Cream Shops
Need a refreshing treat during these hot Summer days?
Yankee Magazine
has you covered. Here are seven outstanding ice cream shops that Mainers can enjoy.