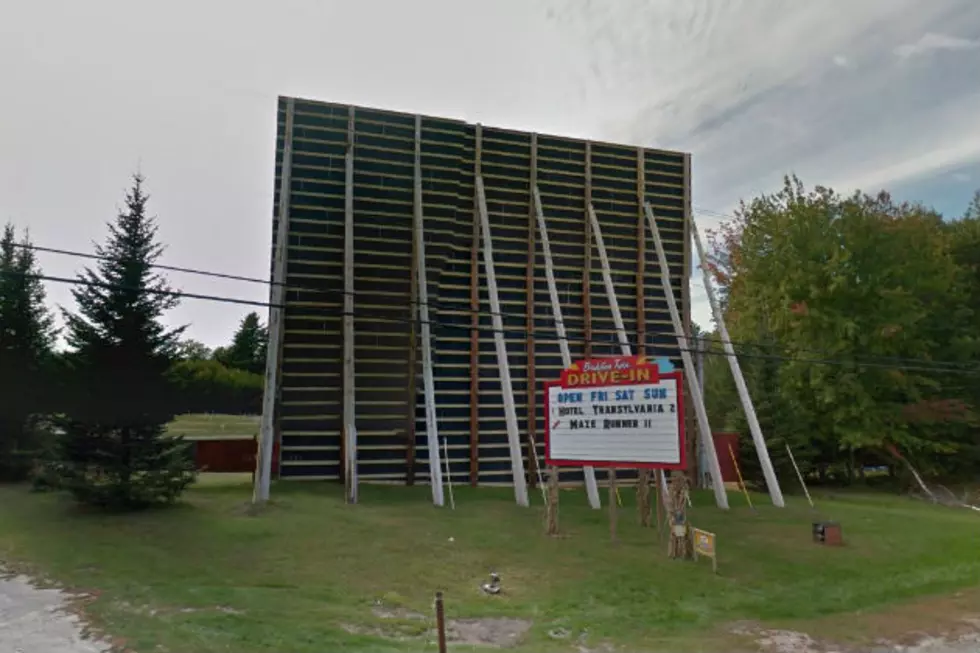 Bridgton Twin Drive-in Wraps up the Season This Weekend With Two Christmas Classics
Google Street View
We've barely gotten past Halloween but many Mainers are already thinking Christmas coming. Hallmark Channel has already begun showing their Christmas movies, all thirty-one of them. Christmas fanatics can't wait for radio stations to go all Christmas music to get into the spirit.
Not to be left out, the Bridgton Twin Drive-In on Route 302 is showing two classic Christmas movies, which quite honestly are much better than anything they show on the Hallmark Channel. I mean how much of Candace Cameron Bure can you really take? She's done 29 of those movies! Yes, I Googled it.
It's the final weekend of the season on Friday, November 4, and Saturday, November 5 for the Bridgton Twin Drive-In and they are having a customer appreciation weekend by offering two Christmas movies for just $10 per car. Some of these movies your kids may not have ever seen a screen as big as this.
The first movie of the night is The Polar Express starring Tom Hanks as the voice of several of the movie's characters, most noticeable as the conductor of The Polar Express.
The second feature of the night is one that has been a classic for nearly 40 years and has a sequel set to debut on HBO Max on November 17. A Christmas Story, starring Peter Billingsly as Ralphie will wrap up the double feature.
Tickets are on sale in advance through Eventbrite or you can pay when you arrive, but keep an eye on the Bridgton Twin Drive-In Facebook page to see if they have any tickets still available the night of the show you want to see.
Gates open at 6:15 with The Polar Express showtime at 7:00 and A Christmas Story at 8:45.
30 "Under-the-Radar" Restaurants in Maine
Thanks to our great listeners we were able to compile a list of many of Maine's great "under-the-radar" restaurants, cafes, pubs and bakeries.
These great spots can be found across the state, and waiting for you to give them a try.
How many have you been to?
45 of the Funniest Weed Strain Names in the Maine Market Right Now
There are no boundaries when it comes to giving a strain its title, so the names you stumble upon on dispensary menus can be quite humorous.