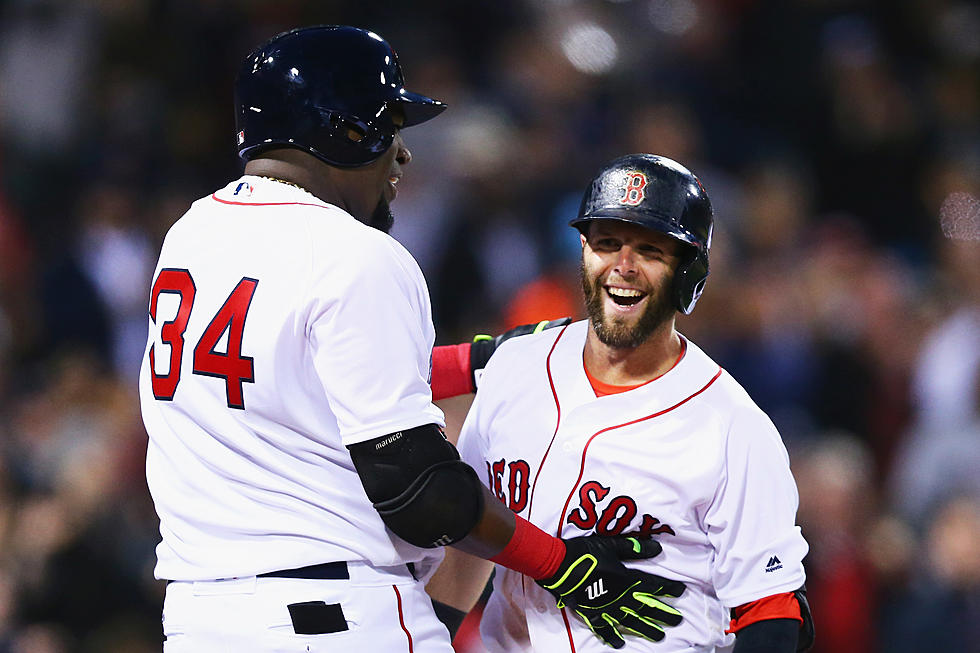 Boston Red Sox Legend Dustin Pedroia Shares Hilarious Story About David Ortiz
Getty Images
As yet another reminder that the Red Sox glory days of the early 2000s are fading, longtime second baseman Dustin Pedroia turned 40 years old this week. As someone who straight-up froze when he won the MVP (marking the first time someone younger than me was the best player in baseball), I gleefully say to Mr. Pedroia: "Welcome to the club."
But it turns out "Mr. Pedroia" is also how another longtime teammate used to know him as well. You read that correctly: for much of their time playing together, Big Papi himself had no idea what Pedroia's first name was.
It came out during a roast of David Ortiz back in 2017. Pedroia told a story about a game where he was getting ready to bat, with Ortiz looming in the on-deck circle:
"Catcher comes over and says 'Hey, what's up Dustin'…David walks over and goes, 'What the f--- did he call you?'…I said, 'Dustin.' (Ortiz) goes, 'Why'd he call you that?' I go, 'That's my f---ing name!' (Ortiz) goes, 'Oh, is that right?' I go, 'Yeah, bro. I've played 16-hundred games with you. They've actually said it 5,000 f---ing times! NOW BATTING! NUMBER 15 – DUSTIN PEDROIA!' And (Ortiz) goes: "I thought it was Pee-wee!"
That's right. The great David Ortiz thought the man who spent years batting in front of him was named Pee-wee Pedroia.
Sadly, Pedroia's Hall of Fame-caliber career came to an abrupt end in 2017 thanks to a dirty slide from then-Oriole Manny Machado. So, time will tell if voters take that into consideration when he's on the ballot for Cooperstown.
But Ortiz can at least take solace in knowing that another famous Pee-wee actually did hone his craft in Kenmore Square once upon a time.
New Englanders Who Found Success After 40
Visit These Mini-Fenway Parks in New England
These miniature Fenways host everything from Little League to wiffleball.