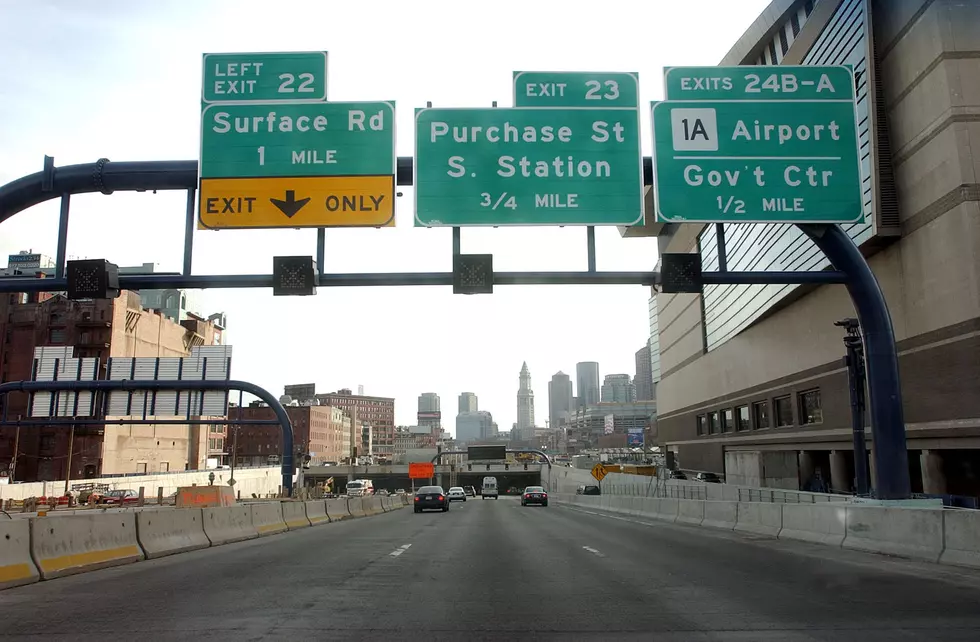 Boston Earns Embarrassing Spot on List of World's Worst Traffic
Getty Images
When people new to New England ask how bad the traffic in Boston really is, we often tend to resort to personal storytelling.
Such as the time I was on a field trip and the Big Dig (which would be completed in 2007) was running so far behind, the Museum of Science had an exhibit from MASSPORT apologizing for the delay. This was in 1996.
Or the time one of my parents heard from a friend at MASSPORT that one tunnel was running behind due to a "design conflict." Said "conflict" turned out to be an object in the way: the TD Garden.
It's no wonder the Bruins and Celtics considered a move to New Hampshire in the '80s.
But now, we have quantitative proof just how bad the traffic in Boston really is. In a new study, Boston ranked fourth for worst traffic.
Not in the country. In the entire world.
The transportation analytics company INRIX ranked The Hub behind only London (the worst), Chicago, and Paris for worst automotive congestion.
Suffice to say, William and Kate must've thought nothing of the Carmageddon they helped create back in the fall.
Boston finished just ahead of New York City for worst gridlock. And before you mention being mugged on the NYC subway, consider this: the study estimates that idling in traffic cost the average Boston driver $2,270 in 2022.
And if money's not the end-all, be-all, fine. You also lost close to 100 hours last year sitting in traffic. It seems that's what happens when a decades-old highway project is completed just before nearly everyone in New England buys a car.
15 Things You Can Legally Bet On in Massachusetts
From sports to entertainment to even food, there are plenty of ways to role the proverbial dice.