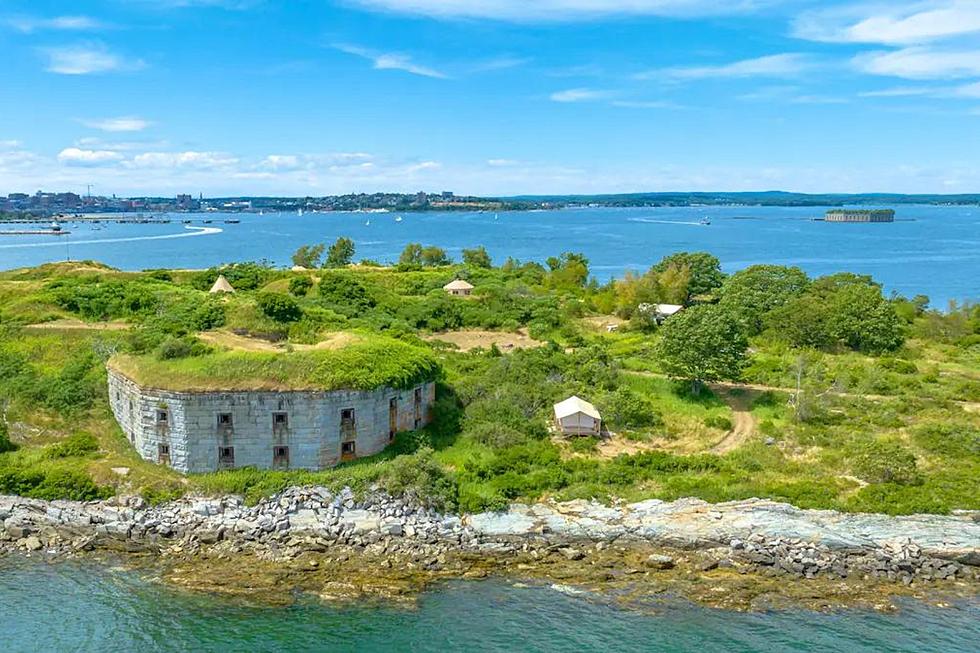 Bet You'll Never Guess the Expensive Price Tag on the New Private Yurts on This Maine Island
Airbnb
If you've been on the ferry going to Peak's Island this summer, or really any boat all summer, I'm sure you've noticed the new circular yurts that recently popped up on House island.
Have you also wondered what the story behind them is? How many of them are there and are they on Airbnb? They look like Pitbull could come out of one of them at any moment.
So there are about 3 unique yurts and 4 private tent cabins set up on Fort Scammel, located right on the grounds of a civil-war-era granite fort. Yes, they're up on Airbnb, and at this nightly rate, yes, Pitbull might be the only one walking out of them.
You can now rent one of these camping grounds for a casual $3,842 night, which they call it an "island takeover".
As a guest, you'll have access to all 16 acres of the island which includes 3 beaches, a private dock, and tons of walking trails. 
An Airbnb review from John:
"Stefan and Katrina, as well as Jane and Timothy, were fantastic hosts. From the incredible curation of the grounds and their helpfulness from the moment we saw the Airbnb listing to when we stepped on the boat to leave and even after (when we forgot people and things), they created an experience we will truly never forget. This was easily the best Airbnb experience we've ever had."
If you've got a quick 4 grand lying around and want to try these yurts out for a getaway, go ahead and click here, king.
See the Must-Drive Roads in Every State
Gallery Credit: Sarah Jones
LOOK: Baby boomer baby names that have gone out of style
Using info from the Social Security Administration's baby name database,
Stacker
compiled a list of baby boomer baby names that have declined in popularity.
Gallery Credit: Elizabeth Jackson