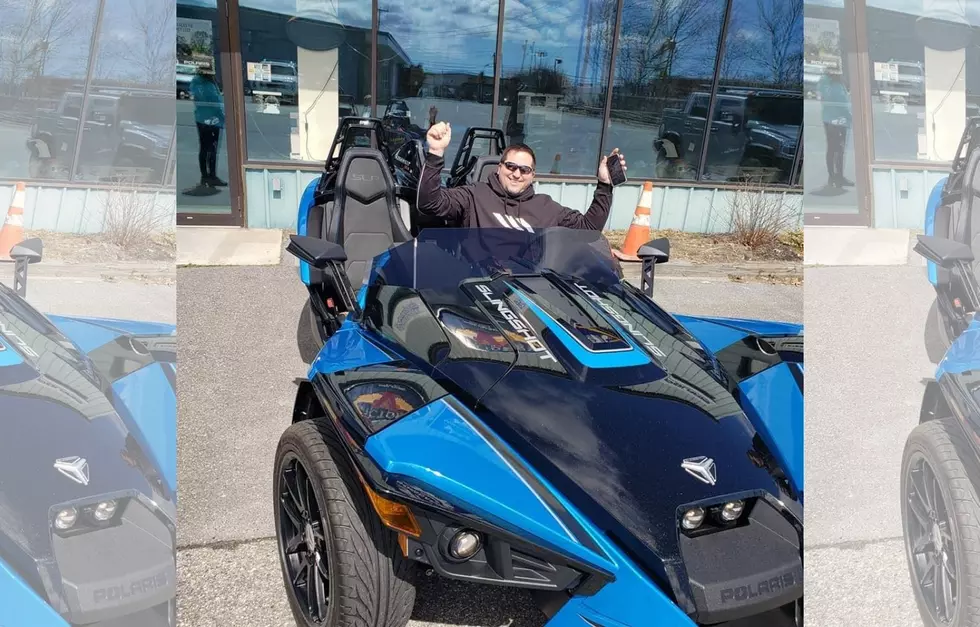 BE ON THE LOOK OUT: Slingshot Stolen From Central Maine Home
Jennifer Cummings Blanche via Facebook
Even in your own driveway, nothing is safe. It's a tough thing to realize. Especially in Maine where it's so easy to slip into the mentality that we're living in a safe place.
This weekend, Jennifer and Mike Blanche discovered that their blue and black Polaris Slingshot was missing from their very own driveway in Gardiner.
They filed a police report but are hoping to spread the word on social media so the vehicle can be recovered and the individual(s) who were responsible for the theft can be held accountable.
Fortunately, the vehicle sticks out incredibly well. Slingshots aren't terribly common, especially with such a bold blue color. If spotted contact the Gardiner Police Department. At the very least, sharing the photos can help get it on the radar of other locals who may come across it.
Something tells me it should be found soon. Let's just hope it's still in one piece.
Enter your number to get our free mobile app
Here's the Full List of Missing Persons Cases in Maine
Here's the Full List of Missing Persons Cases in Maine