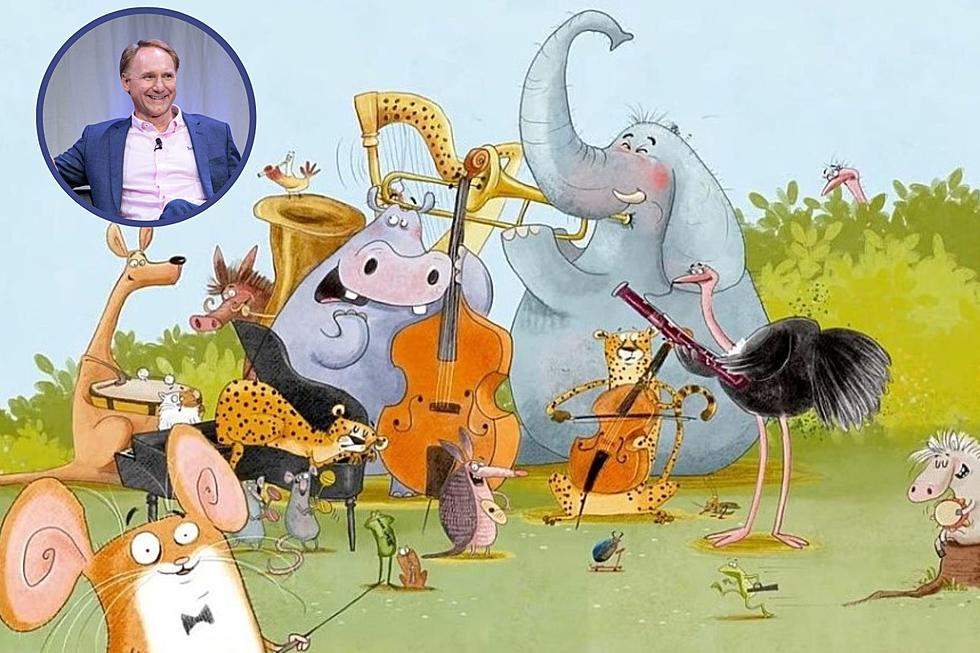 Author Dan Brown Will Perform His Children's Book With a Symphony in New Hampshire
Dan Brown's Wild Symphony Illustrator Susan Batori YouTube/Getty
He's not just an author anymore.  As you may know, world-famous New Englander Dan Brown added "composer" and "musician" to his resume last year.  Dan Brown wrote The Da Vinci Code among many other incredible conspiracy theory thrillers and mysteries that put him continuously on the New York Times #1 Best Seller list. Recently, he wrote an interactive children's book filled with colorful, beautiful illustrations.  It's called Wild Symphony.  Just wait until you see the YouTube I attached below.  You'll see why this is a 'can't-miss' for all ages.
So, all that said, it won't surprise you that Wild Symphony isn't just any children's book.  Dan composed music to go along with it, and now he's going to perform it with the Portsmouth Symphony Orchestra.  In case you're not aware, Dan was born and raised in Exeter, New Hampshire.  According to the Music Hall in Portsmouth, New Hampshire, Wild Symphony has twenty-one musical illustrations of animals, and Dan's music accompanies their adventures.
Ticket sales from this performance will benefit both the Music Hall and PSO, as they are non-profits. Click here to buy tickets for this one time only performance, Saturday, July 8, at 3pm.
Meanwhile, if you're not able to get to the performance, you can still hear the music that accompanies Wild Symphony by simply using your cell phone.  And, yes, as Dan's enthralled with signs and symbols, he's hidden letters throughout this book that, when put together, spell out musical instruments.
125 Celebrities Born in Massachusetts
From actors, athletes, politicians, musicians, and more, these 125 celebrities were born in Massachusetts. Do you see any that were born in your town or city?
Celebrities That Got Banned From SNL In A Big Way
SNL has such a rich history of artists, actors, personalities and musical guests. Here are my top celebrity picks for either bold, stupid or simply controversial moves that got them banned from the show forever.