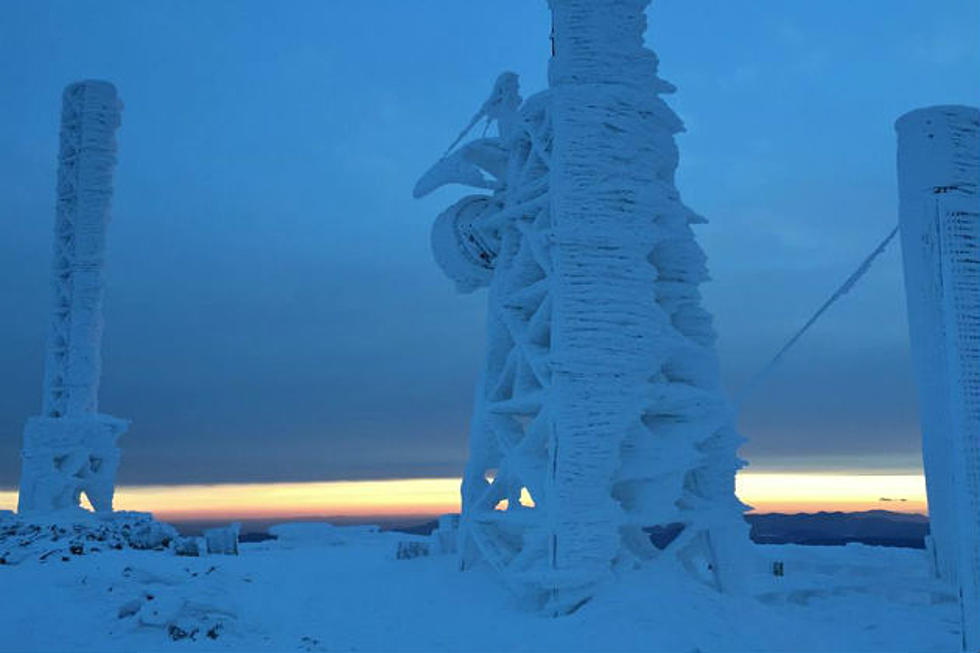 Amazing Winter Footage from the Top of Mount Washington [VIDEO]
Mike Pelchat
Incredible photos from the home of "The Worlds Worst Weather"
And you think you're cold.
The temp dropped over 40 degrees to -24 in less than 24 hours on Tuesday.
The pic above is the WHOM tower by Mike Pelchat, Park Manager at Mount Washington State Park at NH Div Parks & Rec  For those who don't know WHOM trasmitts from the summit. That's why you can hear our station in over 6 states and parts of Canada.
That's just one of the reasons we have a history of having some of the incredibly talented weather observers on our show periodically.
Weather Observer and Education Specialist Kaitlyn "Kateo" O'Brien will join us Wed morning at 615a
For more great pics, info and to learn how to visit The Obs:
Big thanks to Weather Observer Ryan "Knapper" Knapp for all his pics and Aurora Borealis warnings-
 Amazing Time Lapse Compilation: Views from the Summit: