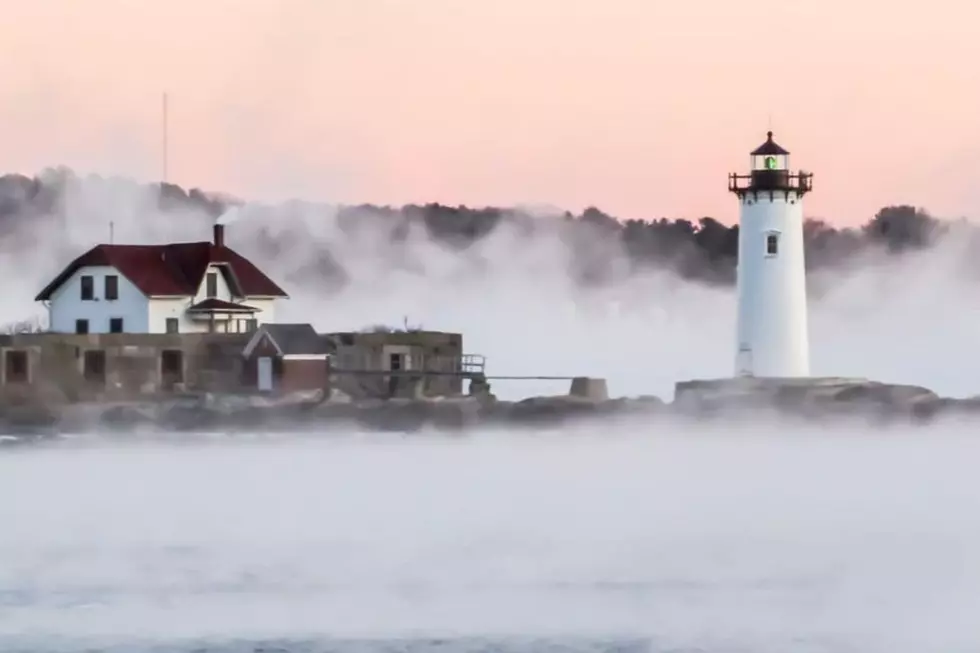 About That 'Sea Smoke' New Englanders Are Seeing Over the Ocean
Photo Credit: Terri Mlodzik Nulph
While New Englanders are often treated to vague, wimpy, bailout weather terms such as "wintry mix" (which sounds more like a Christmas playlist than an actual weather forecast), we occasionally get lucky.
Enter a social media phenomenon tied to Saturday's record cold temperatures called…"sea smoke."
No, "Sea Smoke" isn't the latest pipe shop opening up at the Real Mall of America, Eaton Plaza. Rather, it's a weather phenomenon that occurs when arctic air collides with a warmer ocean.
Veteran New England meteorologist Mark Rosenthal describes it as "condensation because the cold air flows over the relatively warmer ocean water. It's more like a sea fog." Rosenthal likened it to a more extreme version of people throwing boiling water into the air, only to see it immediately evaporate.
Again, we're not talking about infamous New England movie villain Sea Bass. We're discussing sea smoke. And it truly puts things into perspective when you realize that the generally arctic Atlantic was essentially bathwater compared to the air that graced us.
In fact, Rosenthal said that in his 50 years of studying and forecasting weather, he couldn't recall such frigid temperatures near his home west of Boston.
It's certainly been a weird one in New England. Not long ago, the region wondered if we were going to follow our friends down in New York City in having a snowless winter. We did get some, but it's remained relatively quiet.
So for now, enjoy your extended beach walk season. But in the event that the dreaded sea smoke returns, make sure you consider those who require the outdoors – your pets – with these crucial safety tips for outdoor animals.
And while fun to say, sea smoke should be approached with extreme caution.
Seven Seacoast New Hampshire Beaches to Walk in the Winter
A great way to stay active and invigorated is walking the beach in the wintertime. Here are seven Seacoast New Hampshire beaches to explore in the offseason, while you take in the sights and serenity.
These Are 15 of the Best Places for Hot Chocolate in New Hampshire