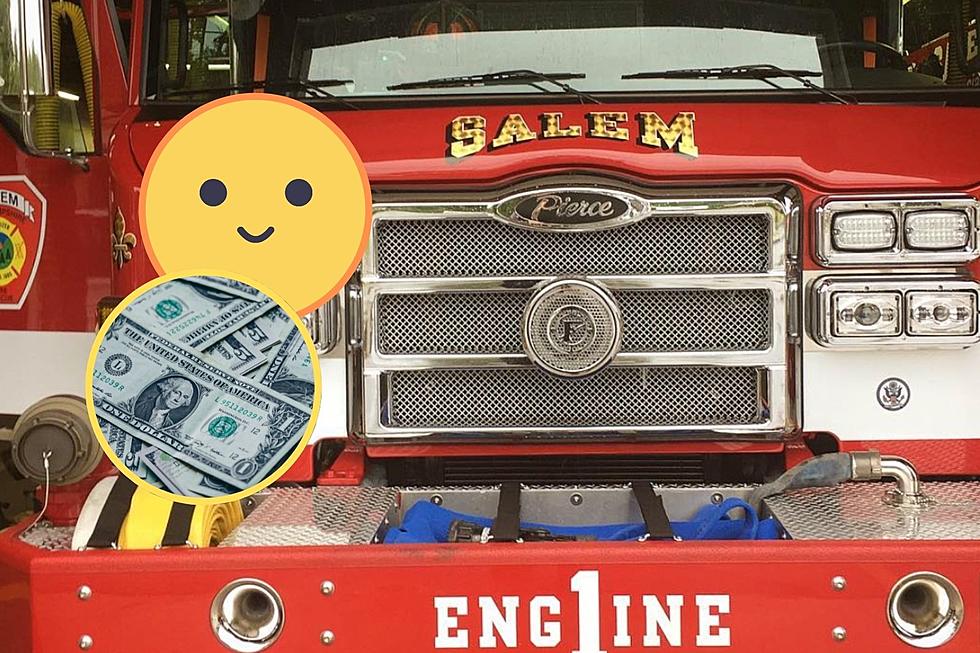 Generous 5th Grader in NH Gives His Savings to Local Fire Department
Salem Fire Department via Instagram, Getty Images
You may remember saving your money in a piggy bank when you were younger or even saving the coins you find around the house in something now (like a water jug).
I know I store my loose change to cash in at a later date. There was even one point where I was able to book a round-trip flight with all the coins that I cashed in.
Well, one 5th grader in New Hampshire has given his savings to his local Fire Department. He definitely is better than I am, I used to just make cookies for my local Fire Department when they helped me out (luckily it wasn't a fire-related incident).
According to Fox News, 5th grader, Jackson Gilchrist, wanted to give back to the community and he did. Jackson decided to crack open his piggy bank and give all the money inside to the Salem, New Hampshire Fire Department.
Fox News states that Jackson not only gave the Salem Fire Department all $11 that was in his bank but also wrote them a handwritten note thanking them for all that they do and their service.
Now, $11 isn't that much money, but that is not the point. It's the gesture of giving all that you have to show your appreciation to others, and that's exactly what Jackson did.
Firefighters do a lot. Whether it is putting out fires, helping to get you back into your house when you accidentally lock yourself outside and there are children still inside (yes, that's what happened to me), or helping to save your cat from a tree. Firefighters save lives.
It is amazing that a 5th grader willingly gave all he had to show Salem Firefighters that they mean something. Who knows, maybe Jackson Gilchrist will become a firefighter himself one day.
Stay the Night in a Renovated 19th Century Newport Firehouse
After going through a year of extensive renovations and restorations, this 19th century firehouse is now available to rent, and it's safe to say we're obsessed. Check out the Firehouse Inn's six-bed, six-bath space that boasts a neat and modern kitchen and plenty of charm only a historic firehouse could bring.
These Are the 20 Least Populated New Hampshire Towns
What names do you recognize?