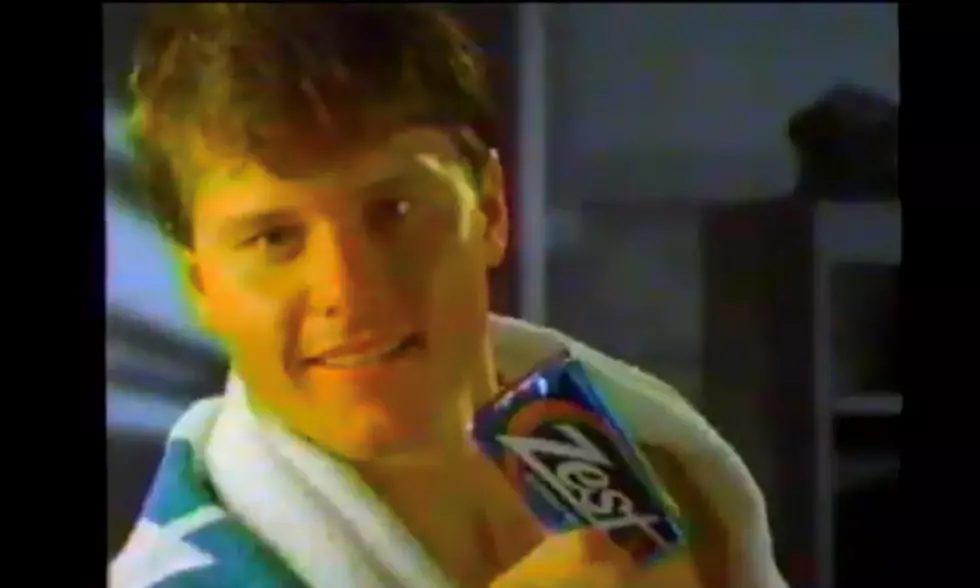 25 Classic Commercials Featuring New England Sports Legends
Peter Winson via YouTube
This year, Fox is charging seven million dollars for one 30-second Super Bowl spot. Yep, seven million bucks per 30 seconds, which is also a nice description for Kyrie Irving's Brooklyn Nets career.
Of course, we all have a favorite Super Bowl ad. Mine is this classic that featured a familiar face returning to challenge basketball's new torchbearer one last time:
Though some would argue nothing can top Larry's original duel...
Commercials now are expensive, and without question, a lot goes into them. Granted, there are always some misfires, and in some cases, New England legends get dragged into court because of them.
But are they really "better"? Yes, they look fancier, slicker, and more cinematic. But they don't always have the same personal touch.
There's lots of CGI, lots of special effects and hype, but they all kinda feel like the T blazing by before you can really look at the passengers.
Was "blaze" the wrong word choice for the organization that oversees the Orange Line? Most definitely. But the point remains – I miss when New England athletes would let their guard down and let themselves be the butt of the joke.
I went down a rabbit hole of ads featuring New England sports stars from the '70s & '80s and…they're just more fun.
You see Larry Bird hawking cars he probably didn't drive once. You see Roger Clemens in an ad so outside his comfort zone, you have to rewatch it to verify that it is in fact The Rocket. And then there's Cam Neely, giving a performance arguably funnier than his legendary cameo in Dumb and Dumber.
25 Classic Commercials Featuring Legendary New England Athletes
Long before Gronk was kicking field goals, athletes from the region appeared in these classic TV ads.
15 Things You Can Legally Bet On in Massachusetts
From sports to entertainment to even food, there are plenty of ways to role the proverbial dice.