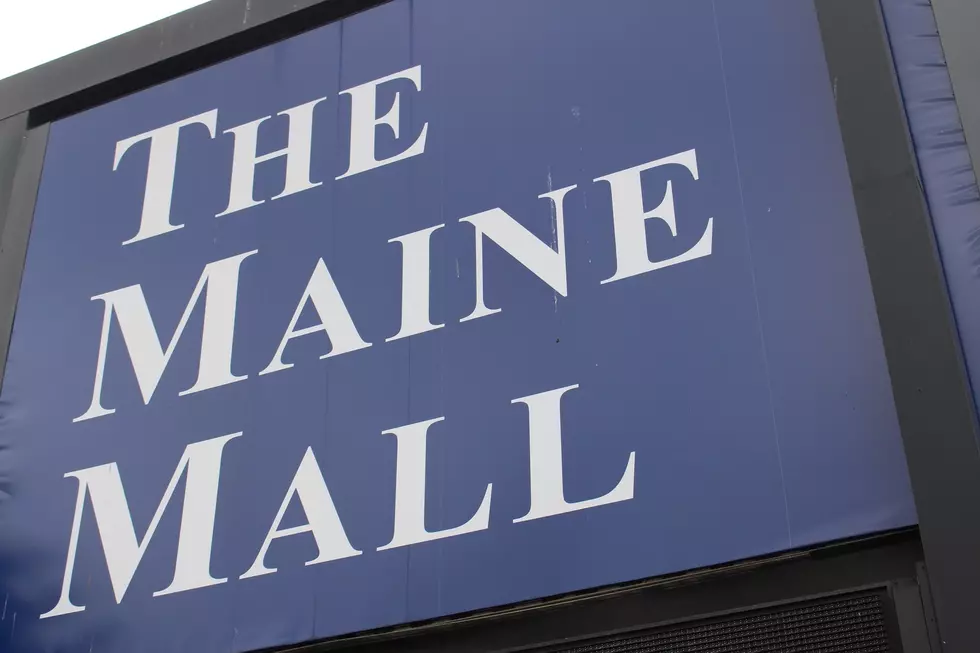 11 New Places Open Inside the Maine Mall for the Holidays
Townsquare Media
A quick check of the calendar reveals that if you haven't started holiday shopping already, you're running out of time. Many of us use the online stores for the ease and convenience, but there's also still plenty of people who like to see and feel what they're buying before throwing down the cash.
The Maine Mall is always packed with shoppers throughout December, and if you're planning a visit in this month, you'll see a few new places as you pass through the mall.
---
Blue Alpaca Ranch and Store
If the name sounds familiar, that's because this is the same Blue Alpaca that exists in Belfast. They've opened a pop-up shop in the Maine Mall near Bath and Body Works that features many of their signature items like socks, gloves, scarves, and sweaters. It's like visiting a mini store without full walls.
---
207 Kicks
207 Kicks bills itself as a luxury sneaker and streetwear store. Inside the store, you'll find all the hottest sneaker brands as well as unique and difficult-to-find brands. Not only that, but 207 Kicks prides itself on buying and trading sneakers. Think of it like the Bull Moose of footwear.
---
Go! Calendars and Games
Similar to Spirit Halloween, you generally know it's the holiday season in the mall when Go! Calendars and Games opens up. The store is filled with (you guessed it) calendars and games. That includes a wide array of classic board and card games in unique versions like Super Mario Bros, Star Wars, and more.
---
The Wonderpax
If you're someone who suffers from a lot of aches and pains, perhaps a visit to The Wonderpax would help over the holiday season. They sell a variety of therapeutic remedies specifically for neck and shoulder pain. The Wonderpax has opened two separate kiosks in the Maine Mall for the holiday season.
---
Boba
Located near Round 1 and Jordan's Furniture, Boba is an exciting new restaurant kiosk offering casual Asian fare. That includes some tasty bao buns and a variety of bubble milk teas that are a refreshing way to keep your shopping energy up.
---
Green Gene CBD
Not everyone's wishlist for the holidays includes toys, games, and apparel. Maybe you've got someone in your life that prefers something a little greener. Green Gene CBD has a prime corner spot near J.Crew, and can help with any and all CBD needs.
---
Team Spirit
After Olympia Sports officially closed their doors in September, there was a void left behind in the mall for sports apparel. Say hello to Team Spirit. The store is filled with all the sports apparel every hardcore fan will want to get their hands on. It also includes unique items like lamps, towels, and more, that feature sports stars and team insignia on them.
---
Mayflower Massage
There's never a bad time for a massage, and one of the newest places inside the Maine Mall offers a variety of them. Located near JC Penney, Mayflower Massage offers table, chair, and foot massages to wind down after a long day of shopping, or as a terrific stocking stuffer.
---
Toys 'R' Us
The venerable toy store is back in a different form in 2022. Located inside Macy's, Toys 'R' Us is now more of a department than an actual new store. It still brings back plenty of nostalgia, featuring shelves filled with iconic toy brands like Lego, Barbie, and more.
---
Fro-Yo Factory
A new addition to the food court, the Fro-Yo Factory serves up several different flavors of frozen yogurt, as well as fresh smoothies. Don't sleep on their smoothie bowls, an interesting take on the classic smoothie shake served like a protein bowl.
---
Santa's Workshop
A long-lasting tradition for many generations, no visit to the mall during the holidays is complete without snapping a photo with Santa. Santa's Workshop is set up near Newbury Comics, and offers reservations and walkups on your brief journey to the North Pole.
---
Read More: Stores That Used to Be at the Maine Mall
13 Stores You Shopped At In Maine But Your Kids Have Never Heard Of
Any person who grew up in the 70's, 80's or 90's knows that shopping malls were everything but as times changes, so do stores. Here's a list of places people in Maine shopped at during those decades that your kids have probably never heard of.