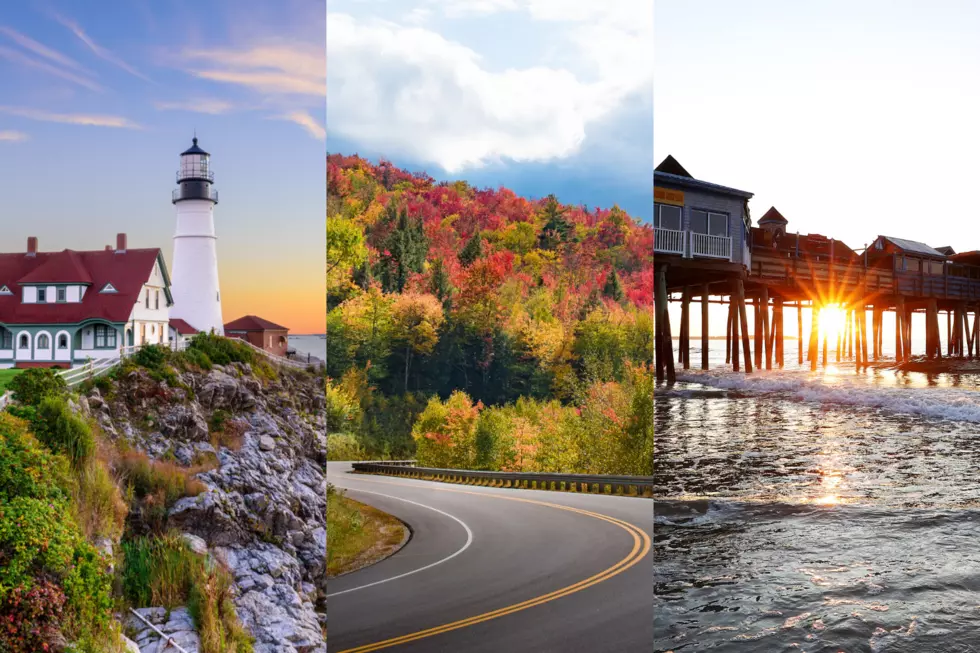 10 Maine, New Hampshire Places You Have to Visit at Least Once in Your Life
Getty Images
Maine and New Hampshire are two fantastic states in New England, and there are a lot of scenic and/or iconic spots that stand out there.
From the natural beauty to the theme parks to everything in between, New Englanders know what makes these two places so special.
And it's probably easy for Mainers and Granite Staters to rattle off a number of spots that everyone has to visit. Some may be underrated. Some may be tourist attractions. Some you may have never heard of. Some you've definitely heard of.
Seriously, how would the Portland Head Light in Maine not come to mind? It's just one of the iconic spots (and perfect for an Instagram picture to take in front of.)
Or if you're in New Hampshire, how can you not think of Mount Washington? It's legendary, right? It even broke a record wind chill in February 2023, according to PBS. Can you feel the cold?
So whether you've been there before or reminiscing about going again down the road, here are 10 Maine and New Hampshire places you have to visit at least once in your life.
10 Maine and New Hampshire Spots You Have to Visit
Have you been to all of these spots? What ones did we miss? What ones would you visit again and again?
Seriously, there are so many amazing places in Maine and New Hampshire, that if you're not from here, you'll definitely want to come back. And if you are from here, it'll only make you appreciate living here even more.
These 50 Restaurants Closed in Maine and We Wish They Would Come Back
A nostalgic list that makes your belly growl. Do you remember them?