Duncan The Two Legged Dog's First Day at the Beach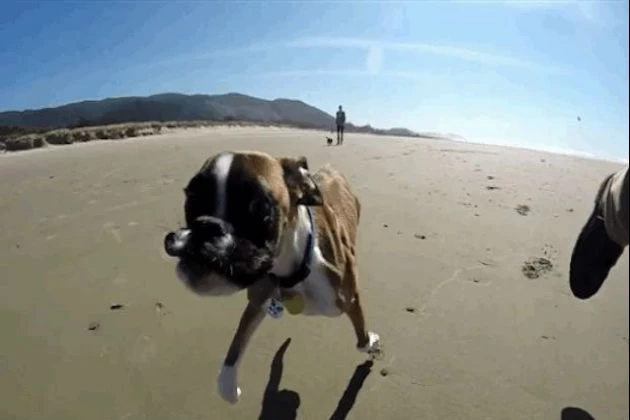 This is Duncan. He's an adorable two year old Boxer born with a rare deformity leaving both back legs unusable. His owners had the choice of putting him down or amputation. They chose amputation hoping he could live a happy life in a doggy wheelchair. That's when they found out something amazing while at the beach. Duncan doesn't need anything. This video is amazingly beautiful!
If you love animals, come see some truly exotic and lovable animals with Jeff Musial, the well known comedian and animal specialist you've seen on Fallon and The Today Show! He will be at South Portland HS Sat 11am and 2pm. It's a great show the whole family will LOVE. Animals make us smile and teach youngsters compassion. Visit our website for tickets and info.